04/09/2011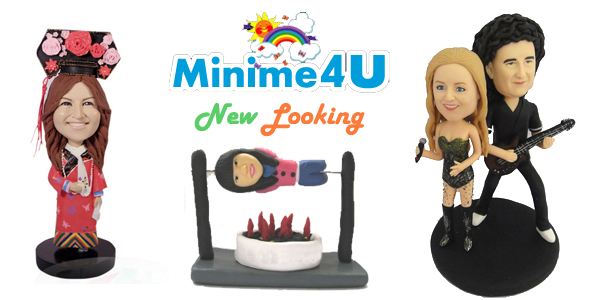 Minime4u.com
has a new looking now. After 3 months of hard work from IT department, we have finally re-build our entire shopping system with a better looking and easy use facilities.
We have a fantastic sales so far, our artists team has been growing and we are now have 50+ artists in the studio serving our customers all over the world through minime4u.com and we have a growing number of franchisee's in China too.
We are going to present more mini me templates later on this year and will hit social networks too such as facebook and twitter. Also we will release more coupon codes this year so you can always get a fantastic price on
mini me dolls
.
Thank you all for being interested in our mini me doll products and we are very happy to answer any questions that you ask. For any enquires, you can always reach us at
contact us
section of the site. We normally get back to you within 2 business hours.